Ocean Literacy:
Essential Principles & Fundamental Concepts of Ocean Sciences for Learners of All Ages
What is Ocean Literacy?
Ocean literacy is an understanding of the ocean's
influence on you and your influence on the ocean.
An ocean-literate person:
Understands the essential principles and fundamental concepts about the ocean;
Can communicate about the ocean in a
meaningful way; and
Is able to make informed and responsible
decisions regarding the ocean and its resources.

Fundamental Concepts Include:
< One Big Ocean
< Shaping the Features of Earth
< Weather and Climate
< A Habitable Planet
< Diversity of Life
< Humans & the Ocean
< An Unexplored Landscape
FMI:
Please visit www.oceanliteracy.net
for an online version of this document, updates, correlations to education standards, and links to related educational resources.
Ocean Science App
A prototype tablet app for Ocean Science Literacy is now available! Developed by Ringier Studios, this app was developed in partnership with the Monterey Bay Aquarium Research Institute.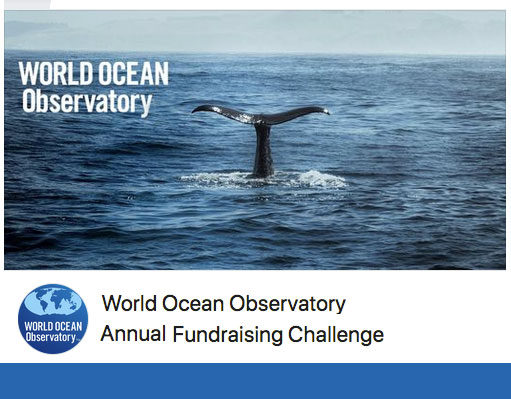 We have a dollar-for-dollar
matching gift opportunity this year:
every dollar raised up to $20,000 between
now and December 31st
will be matched, doubling your impact!
You can give in two ways:
1. Donate via Paypal
2. Give through our Facebook Fundraiser
WORLD OCEAN EXPLORER 2020
With a game capable of reaching a global audience, WORLD OCEAN EXPLORER can expand interest in ocean issues and habitats, and excite students about the infinite possibilities associated with ocean exploration. LEARN MORE.